Every custom-made items, logo or mark shown on this website is only for reference neither for reproducing nor selling without authorized.
Press Releases

Custom-Made Gift word
If your company wants to make an impressed, customized and personalized gifts for promotion or for selling by retail, our over-15-year experience on processional manufacture Custom-Made Gift would be a great help for you.
Upon getting the inquiry from customer, Chief Ling would estimate the prices according to customers' designs with details for quoting the best prices. With good quality of surface and well-polished, Chief Ling provides many different kinds of plating for choice, like nickel plated, gold plated, effect with 2D or 3D, colors painting, with clear epoxy or not, …etc.
For example, we had made a Custom-Made Gift, Niagara Falls –shaped paperweight, for our Canada customer; it was very difficult to make the paper weight to imitate to Niagara Falls, and it's also hard to paint the colors on it, because the picture of Niagara Falls is quite complicated. But we completed the Custom-Made Gift step by step, and each step was approved by the customer.


"above picture is customer's exclusive design for reference only"
Jumbo pencils are also one of our representative custom-made gift products that are popular in the United States that the main customers are Disney, Universal Studio… that material, quality are all pass the U.S. standards by SGS testing without the lead, Phthalate….etc. You can choose the printing effects as following that different printing ways make prices difference.
The standard size of our jumbo pencil are:
Dia.14mm x 7 1/2" L
Dia.7mm x 7 1/2" L
Dia.14mm x 15" L
The general package is 36pcs/white inner box, then 360pcs into the master carton directly.

"above picture is customer's exclusive design for reference only"
Another popular custom-made gift item is the paper bag, a customer from Canada has developed around 10 different styles of paper bag with us and continue to place repeated orders. The effect on the surface can be chose shinning or matt, the material of the hand rope can also be assigned to cotton or plastic, all be made per customers' exclusive design and request.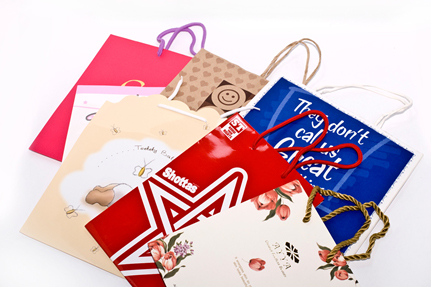 "above picture is customer's exclusive design for reference only"
If you want to create the promotional custom-made gift, please contact us, and we will try our best to serve you. No matter what kind of the products you want—metal gift, jumbo pencil, paper bag...etc, we will make it according to your request.
---
Best browse with resolution 1024X768, IE 5.5 later
Chief Ling Enterprise Co., Ltd.
No.9-17, Nanshin Lane, Nanshin Village, Dacun Shiang, Chunghua County, 51543 Taiwan ( R.O.C.)
Tel:886-4-853-0570 Fax:886-4-853-1722
Website:http://www.metal-gift.com.tw/
E-mail Box: chiefling@metal-gift.com.tw - andy@chiefling.com.tw

G.T Internet Information Co.,Ltd.All rights, layout, graph, and production are reserved.